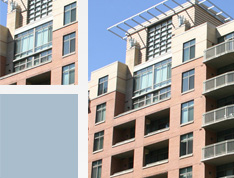 Request Information
Builders: HD Smith offers Total Project Management
Our team offers our expertise and project support from start to finish to see that your project is a success and that your homeowners are satisfied.

Budget Assistance
We offer budgeting assistance - we will help you find the product that works best for your project and budget.

Value Engineering
We offer value engineering solutions for your project.

Design Assistance
We offer design assistance - we will provide shop drawings for your review.

Delivery
We will deliver directly to your job site. We have our own fleet of trucks to deliver your products on time Monday thru Friday. We offer a quick ship delivery of 3 days on some products.

Repairs
Our team will respond immediately to any repairs that need to be done as well as ordering replacement parts that are lost or broken on site.

Homeowner Support
We offer customer service and warranty support to your homeowners. We will be there to support your homeowners years after they have been in their homes.
Consider HD Smith for your next project? Contact us today or request a quote.