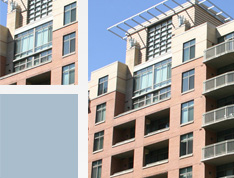 Request Information
Architectural Services
Our team is committed to assisting you with your project so it runs flawlessly. We will work to meet your schedule, provide the best design assistance and value engineering.

Submittals
We will make sure you have the proper information regarding the product, including the performance ratings, field testing, and quality assurance.

Specifications Review
We will review the specification for your project to make sure that our product will meet all requirements.

Design Assistance
We offer design assistance - we will provide shop drawings for your review.

Field Measurements
Our team will arrive on site to field verify the opening to make sure they are correct prior to installation.

Field Testing Assistance
Our team will be present for any field testing on our products installed on your project.
Consider HD Smith for your next project? Contact us today or request a quote.